Pressotherapy: what it is about and why it is the ideal time for this type of treatment
The pressotherapy is a medical aesthetic treatment that helps both circulatory and lymphatic systems.
Those who undergo this treatment do it in order to combat blemishes connected to the cellulite, to reduce water retention, to help the body in the elimination of toxins and to slim certain parts of the body, usually the legs and abdomen.
But what is this technology about? Pressotherapy consists in the application of pressure on specific areas, thanks to specific "cushions" which are inside all provided bands which, simultaneously or in sequence, inflate and deflate.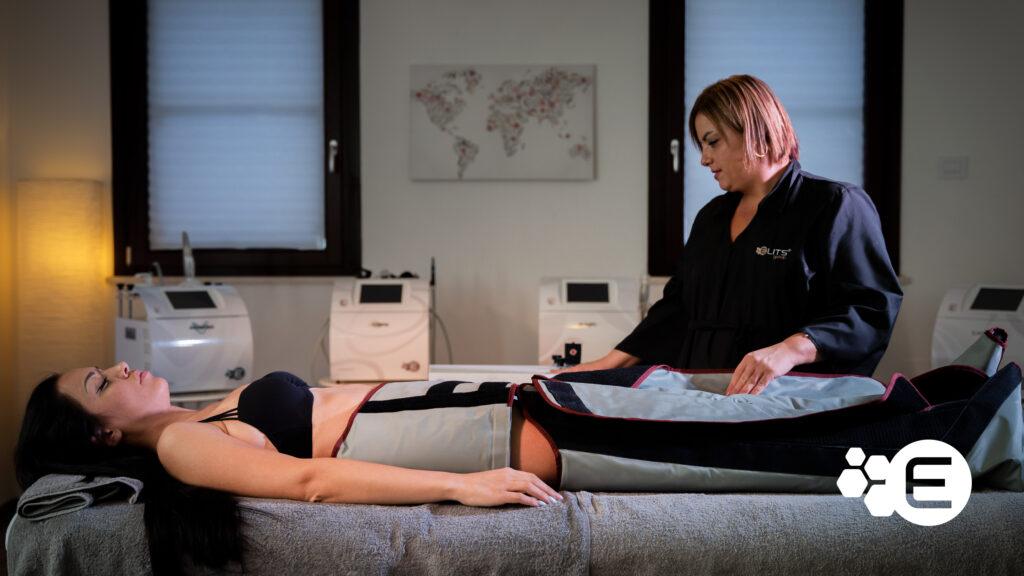 The pressotherapy does not require any specific preparation, nor have any special contraindications. The only cautions are be on an empty stomach before the treatment and not to be pregnant.
In any case, the suggestion for the patient is to directly ask the beautician for any doubt, reporting any pathologies he/she suffers from.
How does the pressotherapy work?
Pressotherapy precisely consists in applying pressure to the treated areas such as lower limbs, the abdominal area, but also the upper limbs, upon request. This effective technology can be found in 2 Elits' devices: PressoEvo and SlimPAct. In both cases, the patient will have to wear special and provided bands. For each blemish, physical condition or area to be worked on, there are specific preset treatment in both PressoEvo and SlimPAct.
The Pressomassage treatment usually goes from 8 to 10 sessions and the advice is to divide them into a couple of appointments per week. Each session can last from 30 to 50 minutes.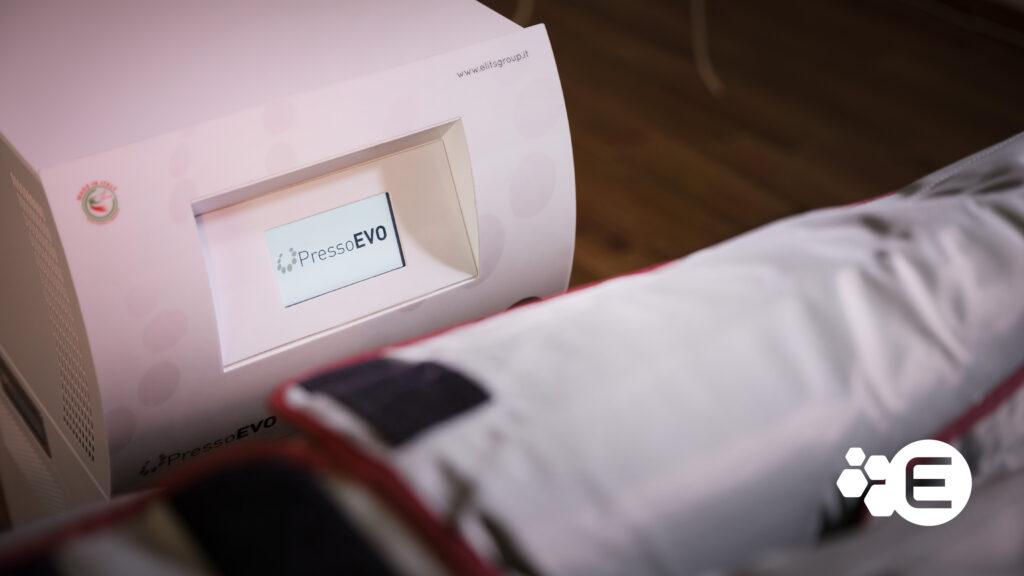 Why is this the ideal period for pressotherapy?
Thanks to it, numerous imperfections arising from, for example, cellulite can be treated. In view of summer and the swimsuit season, this technology can be a valuable ally in getting in shape for a greater summer season. But there are not only advantages from an aesthetic point of view: this Made In Italy technology for beauty centers can also reduce stress and promote relaxation.