Discover product details
Inspired by colours and sounds of Africa, a new facial programme which is applied by exploiting the synergetic action of 4 latest generation technologies:
eLIFE
Noninvasive treatment that uses the features of diamond powder for a highly exfoliating, brightening and keratolytic action. By thinning the stratum corneum, the face will be glower and smoother.
eSHINE (consisting of):
eSUN: a latest generation technology that, thanks to the heat, increases the basal metabolism and promotes the beneficial action of the vasodilatation. By stimulating the peripheral circulation, it is possible to have a more oxygenated and vitalised tissue.
eWAVES: electrical waves, with a non-continuous composite waveform, which aim to modulate the dermal absorption of functional substances. This phase makes the skin more toned and oxygenated, thanks to active substances carried by a modulated energy. It is specific for the treatment of blemishes such as the hypotonia of tissues, expression lines, signs of ageing, dyschromias, asphyxiated skin.
eMOON: a latest generation technology that uses the cold, promoting the beneficial action of the vasoconstriction. This phase facilitates the stimulation of the microcirculation, resulting in a real oxygenation of the tissues.

Recommended for
The revitalisation of the epicutaneous barrier
The attenuation and improvement of skin hyperpigmentation
The stimulation of cell turnover
The oxygenation and revitalisation of the connective tissue
The attenuation of expression wrinkles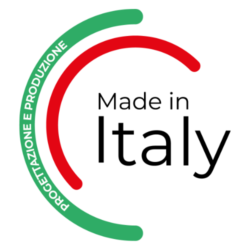 Strong points
Synergy of cutting-edge technologies for the facial treatment at 360 degrees.
Innovative and user-adjustable methodology applied on all facial blemishes.
Linear and elegant design.
Always, only and completely Made in Italy.