Handy, effective, smart
All the effectiveness of the laser technology in a handy and lightweight device. In a more compact and handier size, this high-tech device aims to a progressive hair removal and, if provided, photorejuvenation. The laser beam generates the selective photothermolysis which is able to counteract blemishes from unwanted hair. Moreover, EpilSmart could be available (upon request) in a 3-wavelength version (755 nm, 808 nm & 1064 nm).
The device generates a laser beam which is able to cross the skin and be absorbed by the pigment of the hair, with a consequent increase in temperature and the drying of germ cells of the bulb itself. The temperature, pass after pass and with multiple repeated pulses, gradually increases, damaging the follicle and inactivating it.
In addition, considering the possibility of a "triple wavelength" version, it will be possible (with the very same handpiece) to work with all of them to be even more effective on very thin and blonde hair and also on darker phototypes, without the risk of causing burns to the skin.
Recommended for
Progressive body and facial hair removal
Skin photorejuvenation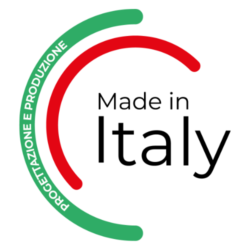 Strong points
Diode laser 808 nm which can be integrated with two additional wavelengths (755 nm and 1064 nm)
Handy and compact device
Less maintenance needed
Ergonomic and removable handpiece with built-in cooling system for painless and effective treatments
Intuitive touch screen display with preset parameters for each phototype
Safe and reliable technology for long-lasting results in 8/10 sessions
Easy-to-use software with a basic and expert mode
Greater adjustment of parameters